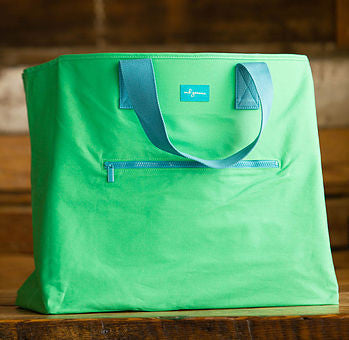 MB Greene Monogrammed Tote Bag
$56.00
This monogrammed MB Greene Tote comes in a variety of vibrant colors and is perfect for any of your travel needs! Throw in your gym clothes for the day or pack it down for your weekend get away! Monogram your favorite color to give as a gift or keep one for yourself! 
This tote is made out of canvas and features an outside zip pocket. The inside of this monogrammed tote features a large zip pocket and is lined with plastic to keep the inside of your bag clean and easy to wipe down.
25.5"W x 16" H x 8.5 in" D
The price of this tote is $56.00 plain or $68.00 monogrammed.
Complete your set with a MB Greene Makeup Bag, Duffle or Vertical Essential Tote. 
Custom Embellishments Available: Call (972) 763-1717 for Pricing and Ordering