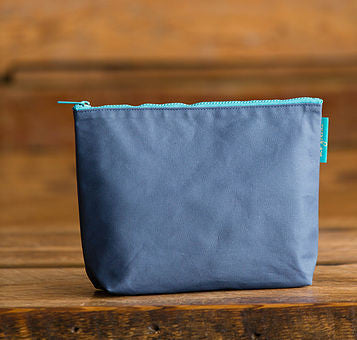 MB Greene Monogrammed Large Makeup Bag
$20.00
Throw your makeup into this monogrammed cosmetic bag and take it with you on the go. Like the other MB Greene bags, this canvas makeup bag is lined in plastic for easy cleaning. Monogram the side of the bag with your initials or a friends. These makeup bags make a great birthday present or bridesmaid gift!
11" W x 7.75"H x 3"D
This perfectly sized cosmetic bag is only $20.00 plain or $30 with a monogram.
Complete your monogrammed MB Greene collection with a monogrammed tote or duffle. 
Custom Embellishments Available: Call (972) 763-1717 for Pricing and Ordering