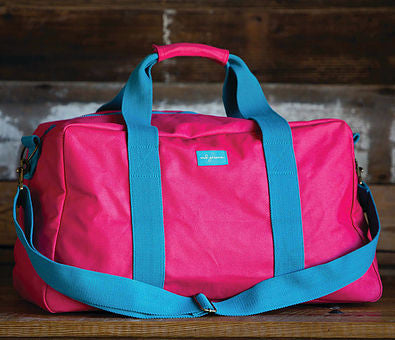 MB Greene Monogrammed Duffel Bag
$76.00
Travel in style with this newly added Monogrammed Duffel. Made out of canvas and lined in plastic, this duffel is durable and easy to clean! Pack it up and take it with you on your upcoming trip. This duffel features a zip closure with several pockets on the inside to keep your belongings organized and secure. 
22"W x 11.5" H x  11" D
This monogrammed duffel bag is $76.00 plain and $88.00 monogrammed.
Make your duffel a set with MB Greene's Tote Bag, Makeup Bag, and Vertical Essential Tote. 
Custom Embellishments Available: Call (972) 763-1717 for Pricing and Ordering