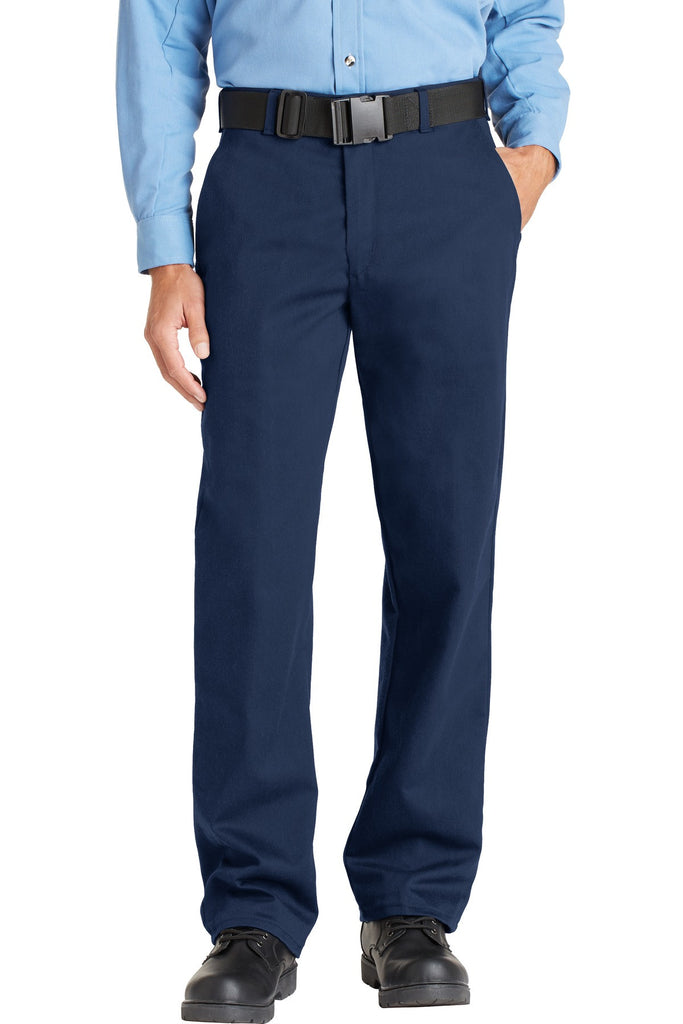 Bulwark® EXCEL FR® ComforTouch® Work Pant. PLW2
$88.54

Arc Rating ATPV 12 calories/cm
2
FABRIC Flame-resistant EXCEL FR
®
ComforTouch
®
9-ounce, 88/12 cotton/nylon.
FEATURES Meets IL50 industrial laundry standards. Interlined waistband with button closure. Two slack-style front pockets. Two set-in hip pockets, left hip with button closure.
STANDARDS This flame-resistant garment meets the requirements of NFPA 2112, Standard on Flame-Resistant Garments for Protection of Industrial Personnel Against Flash Fire 2012 Edition; EN ISO 11612:2008, Protective Clothing Against Heat and Flame; EN 340:2003, Protective Clothing--General Requirements; and IEC 61482-2:2009, Live Working--Protective Clothing Against the Thermal Hazards of an Electric Arc.
Custom Embellishments Available: Call (972) 763-1717 for Pricing and Ordering