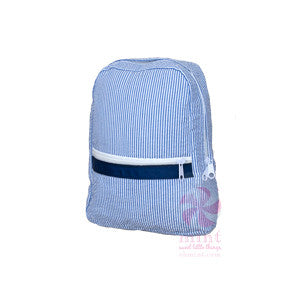 Oh Mint Small Backpack
$20.00
Imagine your little toddler running around with this sweet little monogrammed backpack! Perfect for Mothers Day Out, preschool, or even just for the park. This monogrammed backpack even makes a unique gift! Pick your favorite color and pattern then monogram it to give a gift that will be used over and over again.
Love this backpack just want a bigger version of it? No worries! Click here!
For questions about this product or the monogramming process, contact our embroidery store in Dallas by calling 972-763-1717 or emailing info@legacymonograms.com
To complete your child's Oh Mint collection, browse all of our Oh Mint products here! Be sure to check out the monogrammed duffel and nap mat. If you don't see what you are looking for give us a call, we have access to most of the Oh Mint line.
Custom Embellishments Available: Call (972) 763-1717 for Pricing and Ordering