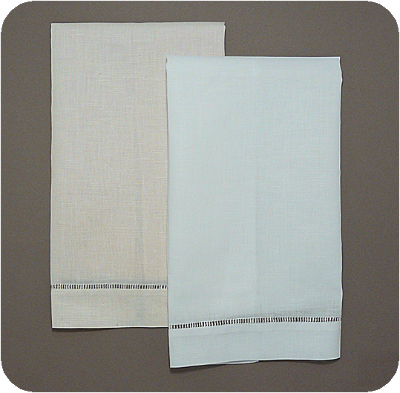 Hemstitched Guest Towel
$12.00
The basic hemstitched linen guest towel and our most popular style!  Suitable for tasteful monogramming or embellish with an embroidery design!  Made of a luscious 60/40 Linen & Cotton blend.

Think outside the box---weave ribbon or decorative trims through the hemstitching for a completely different look!  Add some lace to the bottom for truly stunning look!  W
e carry coordinating cocktail napkins, tea napkins, and dinner napkins.
Custom Embellishments Available: Call (972) 763-1717 for Pricing and Ordering